rollin' down the roooooaaad! Best notify my next of kin, this wheel shall exploooode!"
(apologies if you never watched Ab Fab…you're scratching your head right now) And in case you've forgotten the song:
And that, friends, pretty much sums up our latest family vacation.
Yes, my dears, we have survived yet another vacation. Perhaps this is why we waited two years this time? While I will work on links to former vacations to share with you at the end, let's review this year's 2017 voyage, shall we?
Let's begin with the "pre-flight" checklist! As a person who has never, and I repeat never has an uneventful vacation, you would assume that I would be prepared for anything. Typically, I am! If you have ever gone on a trip with me, you will know that I try to keep my emergency arsenal fully stocked.
Scene: A vacation, somewhere in the U.S.:
Friend: Do you have an umbrella? I didn't think about rain.
Me: Yes, I brought four.
Friend: My button came off! Do you have a sewing kit?
Me: Yes, it's in my bag.
Friend: I think I'm having a serious reaction to this bug bite!
Me: I have bentonite clay, Benadryl, hydrocortisone cream, lavender essential oil, or an Epi-Pen. Which would you like?
Friend: Oh my gosh, my car won't start! What am I going to do?
Me: I have a disposable Honda in my purse.
So you see, I am usually pretty well prepared for what comes our way. And as the resident weather nut, you would also assume that I would have packed everything for inclement weather on this trip. I checked the forecast on Saturday and Sunday, and it showed that, by some miracle of God, it would be sunny skies and in the 70s. As I was packing the motorhome, I literally put my hand on my scanner/weather radio and thought, "I should bring this." But I didn't bring it, because, it was supposed to be sunny! Warm! Perfect weather! And I also walked right past my mud boots…twice. No, I won't need those if it's sunny! No, siree, no boots for me!
Monday: The trip to Arkansas was uneventful, other than a wrong turn in Washington (Arkansas…not the state or D.C., although you can't rule that out with us). The weather was perfect! We set up camp and ate a hot dog feast, topped off with S'mores. Yay!
Then I decided to check the forecast again.
What was this? Severe weather in two days? Well, of course it was. We can't go anywhere without a tornado warning. And my scanner and mud boots sat at home in Maydellish, mocking me, saying, "We tooooolllld you so! We knew it! HAHAHAHAHAHA!" I may or may not have said something ugly at that moment.
That night, Jason and Zoe had colds and coughed, sneezed, and hacked their way through the evening. Fortunately, they had mostly resolved by:
Tuesday: Rather uneventful day; no diamonds were found and we were able to walk the nature trail a time or two. Legs were killing me…I am no spring chicken anymore.
Wednesday: We woke up to this:
And so we did this:
I colored a lot and did some bible study. I kept thinking about Psalm 46:10, which begins with "Be still, and know that I am God…". I am so often NOT still. So with the combination of the torrential downpour, deadly lightning, and being stuck in a 8′ x 34′ box, I was still! All day! And got to reflect on the Bible, which was nice. The rain finally let up about six o'clock in the evening, with no severe weather (WOOHOO),  and we were able to walk around the park before it got too dark.
Thursday (departure day):
We went back to the diamond mine for a last look, and I'm sorry to say that I didn't bring home anything that was worth more than ten cents. But the searching was still fun and I got some nice garden rocks.
We broke camp at 4pm, and headed back into Murfreesboro. As we stopped at the gas station, a horrible burning smell filled the entire motorhome. Jason quickly determined it was a stuck brake caliper, which could result in many outcomes: An exploding tire, failed bearings, or (the best one) a fire. Fires and motorhomes don't go very well together, in case you were wondering. We managed to make it to a local auto store just before they closed. The man was kind enough to lend us a couple of "c-clamps" and told us to just mail them back. Can you believe it? I called the park to make sure there were vacancies available and sure enough, there were several. Like a scene from Groundhog Day, we went back the the park and plugged in while Jason started working on the RV.
If you have never been to Murfreesboro, let me explain that it is a precious little town, but very little to it. And very little around it. For many miles. And if you are looking for a rental car, well buddy, you are straight up outta luck. Weighing the options, it would be best if Jason could fix the brakes enough to get us home. And so:
I got to be the faithful mechanic 'nurse'; holding the light, fetching tools, pumping the brakes and turning the steering wheel. After about two hours of sweating, greasy stains, and possibly a curse word or ten, he had resolved the issue enough for us to limp home! Hurray!!!
By this time, it's a little after seven and starting to grow darker. I put on some truckin' tunes (Jerry Reed, Dan Seals, a song about Bertha the Truck Drivin' Queen, etc.) and we rolled along.  As we passed under the final overpass into Texas, I lost it. Through tears, I broke out into "Texas, Our Texas" with my hand over my heart, and somewhere in the distance an eagle cried in unison. No one was prouder at that moment to be a native Texan and back on her native soil.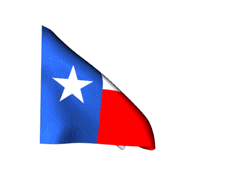 Truly, this is the loveliest sight:
There is such a stark difference between Arkansas and Texas. From the moment you cross into Texas, there are stores! There are restaurants! And, praise the dear sweet Lord, there is a Chick-Fil-A! A chicken sandwich with pickles, waffle fries, and lemonade never looked so good! I may have blubbered just a tad as I placed my order.
Everything was going so well…and then we got hit with the "Texarkana curse", which is what happens almost every time we try to leave Texarkana. We missed a turn. We were so elated at having found the road to 59 south (HOME!!!) that we didn't pay attention and missed what is essentially a tiny side street exit. Ten minutes later, Jason screamed, "Welcome to Arkansas?!?!!!!"
Oh, Arkansas, with your confusing roads! You have stumped us yet again!
I had failed at my navigator role! I had to lead us, with a limping vehicle, mind you, through the back streets of Texarkana late at night. Through the old industrial districts, with their liquor stores and their barred windows of all places! Would Texarkana never end? At a critical turn, the brand new Keurig decided to jump off of the counter and hit the floor with the most God-awful crash you have ever heard in your life. You could smell the stress! Finally, I got us BACK to 369 and to 59 south. We got home a little before 2am and I have that home never looked so beautiful…ever.
And that, friends, is how the 2017 family vacay went down. As Jason said, "Anyone could just take a "regular" vacation." And I agree. We will make this thing happen despite tornadoes, flaming tires, or illnesses! Hear! Hear!